American University of Armenia (Yerevan)
CERGE-EI Foundation (Prague)
E-mail: vbaghdasaryan@aua.am 
Russian-Armenian University (Yerevan)
I'm Assistant Professor of Economics at the American University of Armenia (AUA) and affiliate fellow at CERGE-EI (Prague). Prior joining AUA in September 2014, I've been working for years as a Senior Consultant at AVAG Solutions Ltd, Armenian consulting firm providing advisory services to international donor organizations (World Bank, EBRD, USAID, etc.). My research interests are mainly Political Economics and Economics of Transition Countries. Recent consultancy research projects were related to study of Armenian Labor Market, development of Armenia Development Strategy (ADS), Assistance to Tax Code development, including analysis of redistributive tax policies, Public Finance management reforms. Currently I am teaching various microeconomic courses to undergraduate and master students.
 
I got my PhD degree in Economics from Graduate School of Public Economics (DEFAP) of the Catholic University of Milan (Italy) in 2014. I've also completed ACCA (Association of Chartered Certified Accountants, UK) professional education scheme back in 2010.
In this simple webpage you will find further details about my research, consultancy and teaching activities.
Peer-reviewed Publications
Baghdasarayan V., Iannantuoni G. and Maggian V., (2018) "Electoral Fraud and Voter Turnout: Experimental Study" (Forthcoming, European Journal of Political Economy),

https://doi.org/10.1016/j.ejpoleco.2018.12.001

Barseghyan G., Baghdasaryan V., (2018) "Optimal Currency Area indices: Application to Eurasian Economic Union" (Forthcoming, Post-Communist Economies)
Baghdasaryan V., Manzoni E., "Set them (almost) free. Discretion in

Electoral Campaigns" Working paper available at:

https://papers.ssrn.com/sol3/papers2.cfm?abstract_id=2885145,

(Revise and Resubmit, Journal of Public Economic Theory)

Antinyan A., Baghdasaryan V., Grigoryan A., "Relative position and social capital in South Caucasus", CERGE-EI Working Paper Series, #625, September 2018. Working paper available at:

https://www.cerge-ei.cz/pdf/wp/Wp625.pdf,

(Submitted, under review)

Khachatryan K., Baghdasaryan V., Hartarska V., "Role of Deposits in MFI performance in Central Asia and Eastern Europe" (Revise and Resubmit, Review of Development Economics) . Working paper available at:

https://www.european-microfinance.org/publication/model-loans-plus-savin

gs-better-microfinance-eca-psm-comparison

Baghdasaryan V., Grigoryan A., Asian Development Bank financed project "Good jobs for inclusive growth" 2016-2017. Paper title: Employment and Labor Market Policies in Armenia (completed and submitted to ADB). 
Baghdasaryan V., Barseghyan G., Female participation in the labor market and gender wage gap in Armenia: what do modern evaluation methods tell us? 

Baghdasaryan V., Grigoryan H., Davtyan H., Khachatryan K., "Relative advantages of Econometric and Machine learning approaches to Credit scoring: a model based on Armenia based Microfinance Institution", ISTC Foundation Research Grant Project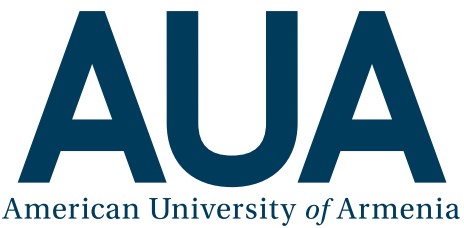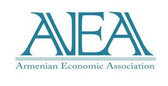 PROGRAM CHAIR, MASTER OF SCIENCE IN STRATEGIC MANAGEMENT, AUA
MSSM is a 15 month program for fresh bachelor graduates looking for deepening their knowledge in management. Together with the Dean of the college I am responsible for the overall management of the program. I am particularly focusing on extending experiential learning opportunities of the students. 
My current research interests are in political economy, labor economics, microfinance and economics of transition in general. I teach a number of courses on undergrad and grad level across various programs in the College with a focus in microeconomics and data analysis (econometrics, machine learning).  
SENIOR LECTURER, RUSSIAN-ARMENIAN UNIVERSITY
I returned to RAU on part-time basis as CERGE-EI Teaching Fellow. I was teaching Game Theory to Senior Economics majors.  
SENIOR CONSULTANT, AVAG SOLUTIONS LLC
The Company is one of the leaders in the country in public sector consulting. There was a very diversified portfolio of interesting projects - Armenia Development Strategy (ADS), Assistance in Tax code development, Public Finance management reforms, analysis of Armenia's integration into Eurasian Economic Union. More information on projects can be found in my CV, as well as in the Consulting Projects section of this website.    
Business Consultations Mechanisms Assessment Project / AVAG Solutions / USAID (Role: Coordinating Consultant (July – August 2017)
Study on Trade Facilitation in South Caucasus / ISET Policy Institute (ISET-PI) / UNDP (Role: Armenia Country Expert) (March – July 2017)
The Court Users' Satisfaction Survey; Strengthening the Independence, Professionalism and Accountability of the Justice System in Armenia /Council of Europe/Europe Union (Role: Individual Consultant: Data Analyst/Economist) (July-September 2016)
Assistance to Tax code development for Armenia, AVAG Solutions/Deloitte Consulting/USAID/Ministry of Finance (Role: Consulting on Excise taxation reforms and Personal Income Tax deductions in Armenia) (July-August 2015)

Social-economic assessment of the projected contribution of the Amulsar Gold Project (Role: Responsible for analysis and Reporting) (December 2014 – February 2015; AVAG Solutions/ for Lydian International)

Assistance in the review of water tariffs in Armenia, Willingness to Pay survey (Role: Willingness to pay survey methodology consultant), (May – August 2014; AVAG Solutions/ DHInfrastructure LLC/ World Bank)
Training for the specialists of Ministry of Finance on the methods of assessing tax expenditures under the Tax Reform Project. (Role: developer and trainer), (April – May, 2014; AVAG Solutions/Deloitte Consulting/USAID)
Deepening Policy Based Budgeting and Strengthening Public Investment Management Systems in Armenia (Role: Consultant on Public Investment Management). (February – August; 2014; AVAG Solutions/Ministry of Finance/World Bank)

Public Finance Management in South Caucasus, Assistance to Ministry of Finance and other authorities in implementing Program Budgeting reforms, (January 2013 – February 2014; GIZ);

Tax exemptions assessment project, (August – September, 2013; State Revenue Committee of Armenia / World Bank);

Assistance to Finalize Draft Armenia Development Strategy Document (Consultant, April 2013 – date; AVAG Solutions/USAID);

Tax Reform Project (TRP), (Consultant, January 2013 – date; AVAG Solutions/Deloitte Consulting/USAID);

Armenia Development Strategy (ADS) for 2012-2025 (Consultant on Economic development issues and responsible for Labor Market section of the Strategy, September – December, 2012; AVAG Solutions/USAID);

Measurement of True Costs Related to Medical Processes in Armenian Hospitals (Consultant; October 2008 – August 2009; AVAG Solutions Ltd/ Ministry of Health of the Republic of Armenia / World Bank)

Measurement of True Costs Related to Medical Processes in Armenian Hospitals (Consultant; Oct 2008 – Aug  2009; AVAG Solutions Ltd/ Ministry of Health of the Republic of Armenia / World Bank);

Armenia: Lake Sevan – PPP Advisory Services (Expert; Apr 2008 – Aug 2009; AVAG Solutions Ltd/State Water Committee of the Ministry of Territorial Administration of the Republic of Armenia / EBRD);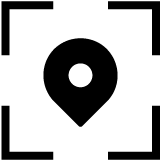 40 Marshal Baghramyan Ave, Yerevan 0019, Armenia